By Goenerge Officail |
17
November 2022 |
0
Comments
The winter is coming, are you ready for a home portable power supply
The winter is coming, are you ready for a home portable power supply?

Due to the energy crisis, consumers in Europe have recently become heavily reliant on "heating artifacts" created " in China. According to statistics, sales of small heating appliances like hot water bottles and electric blankets have doubled, as have sales of energy products like wind, solar, and energy storage batteries. Categories like long johns and thermal underwear have significantly increased browsing traffic across Europe. Domestic businesses are now rushing to prepare goods as a result. Through numerous international e-commerce platforms, domestic electric blankets, heaters, down coats, gloves, hand warmers, etc., are sold in Europe.The most obvious is the export of electric blankets.
How should we select warm and chilly equipment?While down coats, long johns, thermal underwear, and high-tech apparel with heating are all necessary, a portable energy storage power station is still essential!
Why is a portable energy storage power station the essential equipment?
We know that Europe is now experiencing a harsh winter. A limited energy supply and rising prices pressure conventional fireplaces and central heating systems. However, European consumers now have a new option in the "Made in China" portable energy storage power supply. Along with "warmth," "energy saving" is a crucial phrase. Electricity costs in Europe continue to break old records in the context of energy scarcity. The most common "warmth artifacts" are small heating equipment, heaters, solar energy, portable energy storage power supplies, and heaters.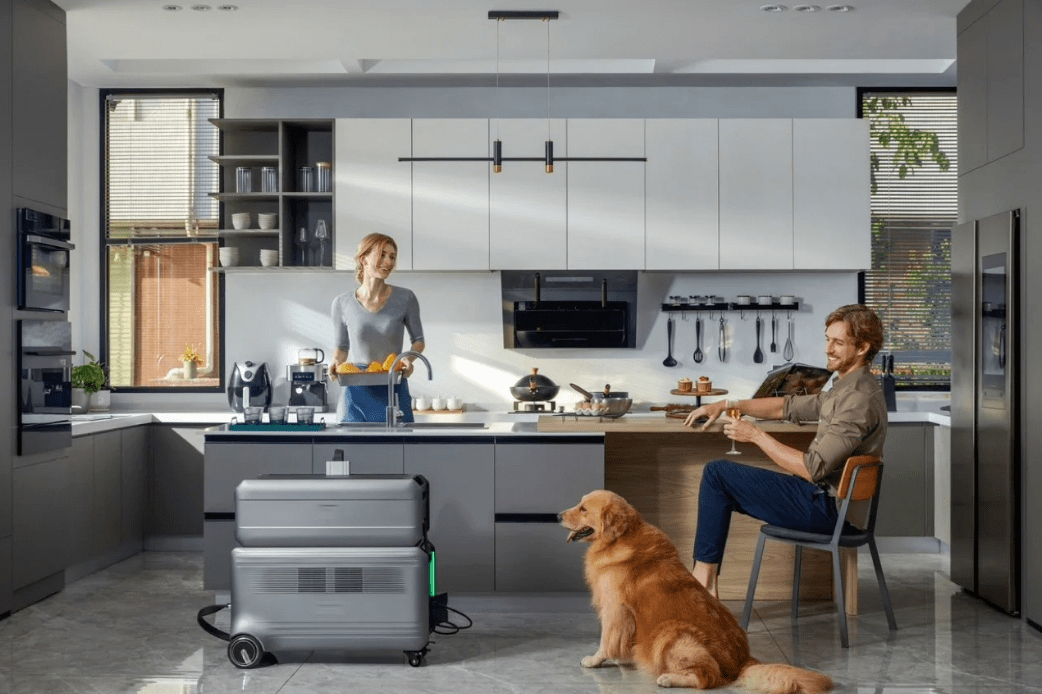 What is energy storage?
Energy storage, or the retention of electrical energy, is a concept that everyone can comprehend. Energy storage refers to methods and technologies that store produced energy and release it as needed through chemical or physical processes. It stands for plenty and security. With energy storage, additional power may be freely added to the grid, and wind turbine rotation is not constrained by electricity. Realizing energy interconnection will be simple.
Characteristics of portable energy storage power supply
Equipment for energy storage is now much more in demand worldwide. According to customs data, my nation exported lithium-ion energy storage batteries worth US$29.926 billion in the first eight months of 2022, a rise of 82.97% compared to last year. Large-capacity energy storage systems that may be mounted on vehicles and operate at 1000W or more, as well as outdoor power supplies, are all experiencing rapid expansion. The primary advantage of portable energy storage power supplies is their ability to operate without the restriction of "wires," to provide long-lasting AC and DC power to various electrical equipment, and to be lightweight and portable. It is a "backup power station" that is small, light, and powerful. Batteries will soon power your home because they are a standard portable energy power supply.


Using a portable energy storage power supply source scenario
Electric energy can be stored in portable energy storage power supplies, which are typically used for medical emergencies.
The idea of "environmental protection, energy saving, green environmental protection, and ecological environmental protection" led to the creation of products such as outdoor emergency power supplies, outdoor uninterruptible power supplies, and portable energy storage power supplies. In addition to having all the features of an online UPS, it also offers reliable power for essential loads. Additionally, it can improve UPS performance and frugally reduce the capital expenditure for oil generators, equipment for compensating for reactive power, and tools for voltage stabilization. Emergency care typically uses portable energy storage power supplies. People's need for portable energy storage power is gradually becoming more apparent as civilization develops. Both indoor and outdoor use of portable energy storage power supplies necessitates a high degree of product integration, mobility, lightweight, and small size. Most of the requirements for large-capacity, high-power portable energy storage power sources can be met by the solutions we develop. Because of the widespread power outages and power cuts, frequent natural disasters, and a lack of natural gas supplies, power shortages are a constant occurrence. Energy storage that can deliver consistent, dependable, and safe electricity is currently essential. In addition to alleviating the annoyance caused by power outages at home, the portable power source also meets the power supply requirements in situations like field trips, outdoor activities, and emergency rescue.
The portable outdoor energy storage power supply's primary function

Application for offices indoors: laptops, tablets, mobile phones, and other digital devices can always be charged.
Outdoor recreation: Electricity is required for outdoor camping, off-road enthusiasts using electricity in the wild, and outdoor photography. A portable power supply may also be helpful during this time.
Outdoor use: The telecommunications department finds it easy to use power for field upkeep and emergency use.
Rescue operations: The main benefit of portable energy storage supply is rescue operations. Even if the charging pile is widely utilized and has good coverage, there will inevitably be occasions when it cannot be used because there is no power. The portable UPS energy storage power supply currently Shows off your abilities. Examples include medical supplies, mini and micro emergency gear, backup electricity, etc.
So winter is on its way! What are you still thinking? You are deserving of a portable energy storage power supply.
Leave a Reply
Your email address will not be published.Required fields are marked. *