By Goenerge Officail |
25
November 2022 |
0
Comments
Why are portable energy storage products so popular?
Why are portable energy storage products so popular?
What is the appeal of portable energy storage devices?
It has increased 23 times in 4 years from niche to the public! Has the portable energy storage market exploded? Portable energy storage (outdoor) has recently exploded in the global market, attracting renewed interest as a new energy storage segment. According to relevant data, the market size of portable energy storage has increased by 23 times in the last four years. The US and Japanese markets accounted for more than 75% of them.
Even though my country's portable energy storage power industry began relatively late, it has grown to become the world's largest producer and exporter of portable energy storage power after years of development. According to data, China accounts for more than 90% of the world's emergency energy storage products. Outdoor scenarios will account for 43.6% of all portable energy storage shipments in 2021.
New players continue to arrive.
A portable energy storage system can be considered a "large outdoor power bank." Outdoor activities and emergency power consumption are its primary application scenarios. It can power electronic devices like tablets, refrigerators, rice cookers, and small household appliances.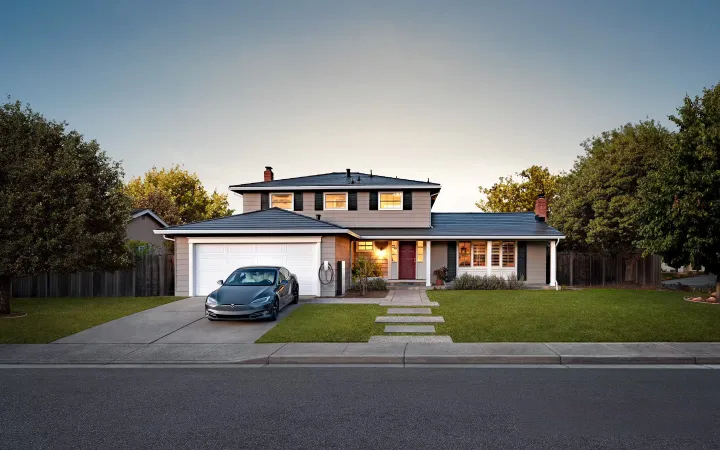 Portable energy storage can be used with solar panels and charging in advance. When the outdoor battery is depleted, photovoltaics can capture the energy storage, resulting in a small solar power generation system providing continuous off-grid power while extending battery life.
Power bank players, 3C digital brands, and lithium battery or new energy companies are currently among the players entering the portable energy storage market. Huabao New Energy, the first company to enter the portable energy storage power supply field, has more than 20% of the global market share, while Zhenghao Technology has about 10%. Goal Zero, Delan Minghai, and Anker Innovation are the market leaders in portable energy storage power supply, with 9.5%, 7%, and 2.6% market shares, respectively. Outside of the TOP5, many small and medium-sized businesses account for the remaining 50% of portable energy storage power supply. There are a lot of tail companies in the industry, and the competition is relatively fierce.
Outdoor power supplies in China have begun to increase as the demand for off-grid power consumption in scenarios such as outdoor sports and family emergencies has gradually become a rigid demand. Brand companies such as Huawei and Xiaomi have been enticed to enter the market since 2021. The hottest outside portable titans today are Jackery, Bluetti, and Ecoflow.
Several factors have contributed to the sudden surge in portable energy storage.
On the demand side, the rise of portable energy storage is driven by increased outdoor activity demand. On the one hand, as the epidemic persists, people are forced to choose local activities, increasing demand for outdoor activities; on the other hand, due to changes in outdoor activities such as self-driving tours, camping, picnics, photography, and other outdoor consumption upgrades, outdoor power sources have become short-distance Mainstream electricity. Second, outdoor sports are popular in developed countries such as Europe and the United States, and there is always a need for portable energy storage devices. In the United States, for example, as much as 48% of the population participates in outdoor activities. Camping and travel are popular vacation options for half of the middle class in the United States. Portable energy storage products are quickly becoming popular because they are only required for vacations.
The rise in demand for emergency power generation is linked to the increased frequency of disasters caused by force majeure factors in recent years around the world. Many states in the United States, for example, have raised the power shortage alarm due to issues such as abnormally high temperatures and prolonged drought; Japan is located at the junction of the Eurasian plate and the Pacific plate, and frequent earthquakes have created a massive demand for portable energy storage. According to statistics, Japan will experience 1,641 earthquakes in 2020. Residents in Japan are highly aware of disaster prevention, and there is a high demand for emergency backup products. Portable energy storage products can help to solve power shortage issues such as disaster power outages and emergency rescue, which has fueled the growth of portable energy storage products.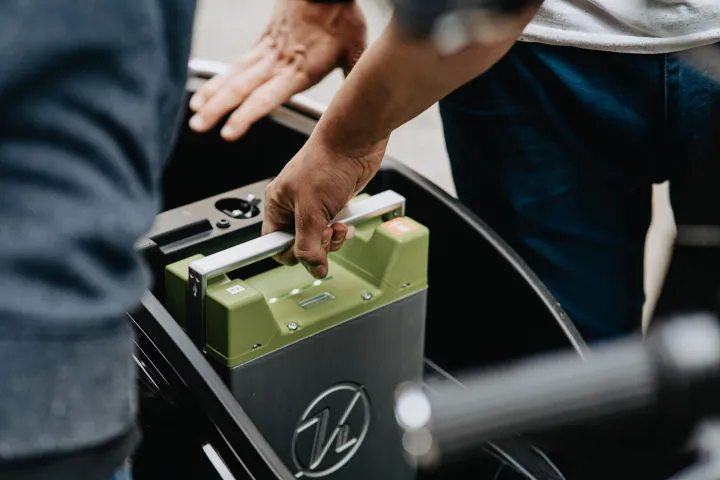 The emergence of the demand side is inextricably linked to the maturity of the supply side. The continuous upgrading of lithium battery technology and the continuous reduction of costs under large-scale applications are primarily responsible for increasing the supply of energy storage. The large-scale production of energy storage batteries is also inextricably linked to the significant increase in energy density brought about by the breakthrough in lithium battery technology. Using Tesla as an example, the cell density in earlier cars was only about 55Wh/kg, but the cell density in cars launched today has exceeded 300Wh/kg.
At the same time, the widespread commercialization of lithium batteries and increased R&D investment have resulted in a steady decrease in the average unit cost of lithium battery packs. The average unit cost of lithium battery packs has dropped from US$684/kWh in 2013 to US$132/kWh in 2021, a drop of 80.7%, according to Bloomberg New Energy Finance data.
The global portable energy storage market has expanded rapidly due to rising demand, technological advancements, and cost reductions. The global portable energy storage market will reach 4.26 billion yuan in 2020, a 217.9% increase from 2019. It will reach 11.13 billion yuan in 2021.
The hot market has already discovered the "Red Sea" hidden worry.
Portable energy storage is widely used in the outdoor field as a whole. The market share in the emergency field and other areas such as car chargers, DIY, and power shortages continues to increase. It is expected to become a new growth curve as the cost of lithium batteries decreases and users' purchasing power increases.
Smart terminal devices such as the Internet of Things, notebooks, and drones are becoming increasingly popular as global intelligence accelerates, and the penetration rate of portable energy storage products will rise further. According to the China Chemical and Physical Power Supply Industry Association, the global shipment of portable energy storage will exceed 30 million units by 2026, the market size will exceed 80 billion yuan, and the share of products with large capacities above 1000Wh will continue to increase.
It should be noted, however, that the core technology of portable energy storage primarily entails the use of inverters to realize DC power storage and AC power supply, as well as high heat dissipation requirements to ensure product safety. The technical barrier is not high. Furthermore, the portable energy storage supply chain is relatively mature. The supply of upstream batteries, electronic components, structural parts, and so on is relatively stable, allowing small companies to enter the industry.
With the entry of more and more businesses, the competition for portable energy storage has reached a fever pitch, with the market gradually becoming a red ocean.
How to get out of the road of differentiated development in the Red Sea market has become an urgent industry response. Some companies have expanded portable energy storage products into new application scenarios. Tesla, for example, has expanded its portable energy storage products to include overseas home energy storage, which has seen an increase in demand. Its solar roof and the lithium battery integrated home energy storage system Powerwall can be used for off-grid home self-generation, backup power storage, and peak-valley electricity price arbitrage.
With the advancement of industry standardization, portable energy storage will be concentrated in leading enterprises in the future, and industry concentration will gradually increase. Companies with advantages in technology, brand, and channel will seize more market opportunities in this market, while low-end production capacity will be phased out.
Leave a Reply
Your email address will not be published.Required fields are marked. *